Ten GRIPLOOP™ Mechanical Adhesives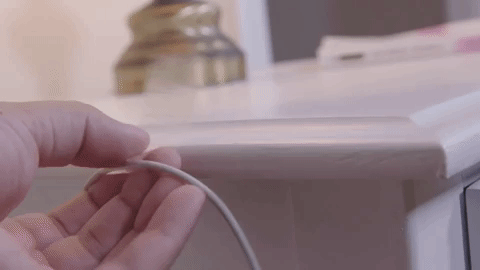 Ten GRIPLOOP™ Mechanical Adhesives
"A little hand, where you need it"
The Griploop™ mechanical adhesive is a small loop (you determine the size of the loop) that acts like a little hand designed to hold up to 0.25 lb. Unassembled, the Griploop is 1"x4", so it will be shorter than that once you've made the loop.
Application examples include holding a computer or power cord, or a string of lights. The original inventor of the Griploop put it on a paintbrush handle and hung the paintbrush on the paint can so she always knew which brush to use for that paint!
Use Instructions:
Remove the white liner to expose the permanent adhesive to make the loop

Curl the device over itself to adhere the permanent adhesive along the tendon to make a loop as big or small as you wish

Remove the clear liner on the other side to expose the Pad. This is the side that will Grip & Peel the surfaces in your home or office
Weight Capacity: 0.25 lb (0.1134 kg)
Dimensions: ~1"x3" (2.54 cm x 7.62 cm) depending on the size of loop
Think Like Geckskin: With any sideways force acting on the Griploop, it will peel easily, by design. Position the Griploop so that it is directly perpendicular to the force acting upon it. Peel up, left or right.